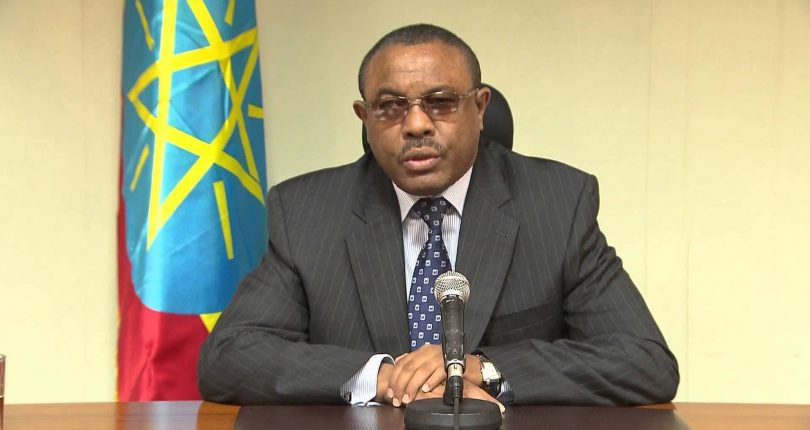 Ethiopia is known as one of the African countries with a stable and steady economy. The stability in its economy can be credited to the cordial working relationship between the state and the foreign investors. Sources have it that Ethiopia has a good number of international investors from Asia, Gulf and European nations which are believed to have the most reliable economic pillars.
An investment protection agreement was signed between Qatar and Ethiopian government on 14th November 2017. The signing of the deal was done in the presence of delegation, and it was announced by Qatar's Minister of Economy and Commerce Sheikh Ahmed bin Jassim bin Mohamed al-Thani in the presence of Ethiopian prime minister Hailemariam Desalegn. Ethiopian prime minister together with his delegation discussed investments opportunities back in their country with officials of Qatar Chamber along with other Qatari businesspeople.
The agreement is aimed at facilitating investment cooperation between the two nations in various fields. However, more emphasis is to be vested in agriculture and food security. Sheikh highlighted that the agreement would help in creating business opportunities for the private sectors in both countries. A major real estate project which comprises of a five-star hotel and a large office complex is to be developed in Ethiopia by a development firm in Qatar which will give room for more investments. According to the commissioner of Ethiopian Investment Commission Fitsum Arega, the project is in its early stages.
Hailemariam Desalegn highlighted the role of the Qatari business community. He said that they would be responsible for capital, skills and technical know-how and managerial skills to Ethiopia. The prime minister challenged the Qatari business community to fully utilize the available investment opportunities in Ethiopia. The basement to the Ethiopian investments opportunities include the development of infrastructure, real estates and industrial parks, agriculture and food security, livestock, and commodities production, renewable power energy, and power generation.
The vast hectares of land suitable for agriculture set aside (3mn) by the Ethiopian government for the investors make the country more competitive in the attraction of foreign investors. The high rate of annual of tourists (25%) growth makes ideal to invest in tourism and hospitality in the country.
It was noted that for the investment objectives to be attained, there should be a regular review of the investments policies that will make the investment ground leveled for both countries. Qatar Chambers was to send a business delegation to Ethiopia for the study of business and investment opportunities a move that was echoed by the Ethiopian prime minister.
From the meetings, it's evident that Ethiopia is on the verge of climbing the economic ladder to the higher heights once all in achieved as discussed.