Urban Development Projects in Addis Ababa Raise Questions about Ethiopia's Spatial Justice and Urban Design
by admin
November 24, 2020
0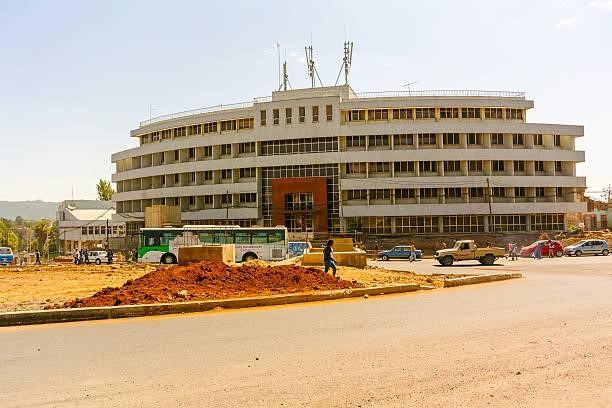 Africa is currently witnessing a boom in urban investments; however, their nature differs significantly across different cities. Most of the investments are motivated by political – the city of Addis Ababa, for instance, which has grown and developed tremendously in the last twenty years, is witnessing a different urban vision, targeting mainly aesthetic, Ethiopian diaspora, and urban elites.
However, the methods through which these huge projects are being carried out is quite similar to prior Ethiopian regimes – side-lining locale and coordination with relevant bureaucracies, and extremely centralized decision-making.
The following research aims to identify how new administrations use mega-urban projects to brand their power on cities.
Addis Ababa's Previous Urban Projects
Addis Ababa's modern developmental plans are a rather distinctive feature because consecutive government regimes have made use of these projects as displays of their power and political preferences. Even currently, the architectural residue of previous regimes exist in the country.
Here are a few examples of some mega projects that governments undertook, which are now forever woven into the city's urban fabric.
Emperor Haile Selassie's regime (1930-1974), tarnished by fascist Italian organizations and local secessionist movements, recreated its assimilationist politics by erecting various statues and squares in memory of the Battle of Adwa and Yekatit 12.
The Meskel Square, among Addis Ababa's most iconic landmarks, was re-purposed for military parades by the Derg, a communalist leadership that ruled the country from 1974 to 1991.
And lastly, pivotal sub-Saharan Africa's first urban rail system and the social housing scheme both are owed to the Ethiopian People's Revolutionary Democratic Front (EPRDF), a coalition that remained in power from 1991 to 2019, acting on a developmental schema aimed to benefit the poor.
Prime Minister Abiy Ahmed's Latest Projects
Since joining the office in 2018, Prime Minister Abiy Ahmed's government has sanctioned various urban megaprojects, including the 36-hectare real estate project LaGare, and a 56km riverside renewal scheme named Beautifying Sheger. Moreover, an existing skyline has also undergone intensive renovations. These projects aim to uplift Africa's political capital and generate revenue via increased land values and tourism.
Abiy Ahmed's emphasis on extravagant real estate projects and urban tourist schemes is a conceptual break from previous endeavors. These plans remind one of the majestic structures built in Gulf emirates, including Abu Dhabi and Dubai. And as hoped, the images of hyper-modernity and glitzy skyscrapers have managed to fascinate some Ethiopians.
Speaking to the residents who were affected by these developmental plans, a 70-year-old woman had this to say about LaGare: "They're planning to build a world-class mall here, and they say they won't remove anyone either. So we're getting modern new buildings. This will help create job opportunities for my children and me. It's going to be wonderful."
Sadly, the outcome may not be as wonderful as it seems. Here's why.
The prime minister's office commenced both the Beautifying Shege and LaGare following a top-down approach. The latter side-lined city administration and excluded developmental planners, and somewhat ignored Addis Ababa's Structure Plan (2017-2027).
Moreover, the 36 hectares sanctioned for LaGare were initially meant to set up a transport hub that would accommodate one of the city's newest bus rapid transit line stations. A city official said: "We have been developing the new transport system for years and intend to set up our bus rapid transit in two years; the transport hub in LaGare will serve as a key interchange for our routes. However, I'm certain of these plans now because of the upcoming Dubai project. I expect the city officials to fight back and safeguard our plans, or else we will have big problems".
This scenario resonated when ex-Prime Minister Meles Zenawi imposed the light rail transit system, even though there was outright opposition from urban developers. Similarly, the recent demolition of Meskel Square also demonstrates the absence of inclusivity and transparency in such decision-making processes.
Final Word – A Ray of Hope
We currently stand at a crucial junction, where the affordability and accessibility of Ethiopia's future, which is among the most rapidly urbanizing nations worldwide, stands in doubt. Developing elite enclosures and focusing only on modern tourism is undoubtedly important; however, it will not benefit most of the city's population.
Hence, the country needs to ensure that its urban investment projects provide good social services and infrastructure to the most vulnerable citizens. To end on a hopeful note, a committed Megaprojects office has been set up in the city administration for managing LaGare, Beautifying Sheger, and numerous other key urban projects, such as a multi-complex residential village in Gotera and viewpoints and recreational spaces on Entoto Mountain. It may finally help bring the gap between the government, developers, and citizens if operated honestly.